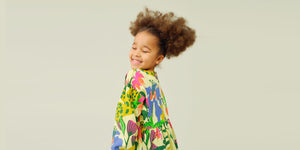 JUST IN : AW23 COLLECTION
NEW TO PETITE BELLE
Momiji
Can you handle the cuteness? Discover adorable collectibles in the form of wishing dolls, blind boxes and mini-bricks!
SONNY ANGEL
SWEET SERIES
This collection contains 12 different sweet types including  Pancake, Strawberry Shortcake, Popcorn, Cupcake, Fruit Tart, Cookie, Ice Cream, Pudding, Jelly Beans, Cream Puff, Konpeito and Candy. Plus one mystery figure. Which one will you get?
in a nutshell
Petite Belle is an award-winning online children's clothing boutique selling a curated collection of kids clothes. From playful designs and quirky prints our emphasis is focused on ethically produced and sustainable items. We also love discovering new brands and introducing them to the UK market.